ASG Members 2009 - 2010
Under construction!

Officers
President - Katarzyna Siuda, MS2 (4YMD)
Vice President - Adrianna Kelmendi, MS4 (6YMD)
Secretary/Treasurer - Yi Jiang, MS4 (6YMD)
4 Yr MD Representatives
Colin Bryan, MS1
Bernadette Boac, MS1
6 Yr MD Representatives
Sacha Shaw, MS6
Edyta Gorecki, MS3
Payal Vasistha, MS2
Change of ASG positions effective as of July 1, 2008.
Freshman spots will be available at the beginning of the new academic year. Voting for 1st year ASG representatives (2 positions for 4yr MD and 1 position for 6yr MD) will be conducted during September/October. Voting for Officers and upper year representatives takes place yearly in April.
If you need to get in touch with any of the ASG members, please send your emails to:
The account is checked on a weekly basis. You are welcome to stop over and speak to an ASG member directly. ASG Office hours are Monday and Wednesdays from 7:00pm - 8:00pm (holidays and summer months excluded)
Any correspondence should be sent to the following address:
American Student Government
D.S. Aspirynka
ul. Rokietnicka 6 / 5
60-806 Poznan
TEL/FAX : +48 61 - 659 - 6604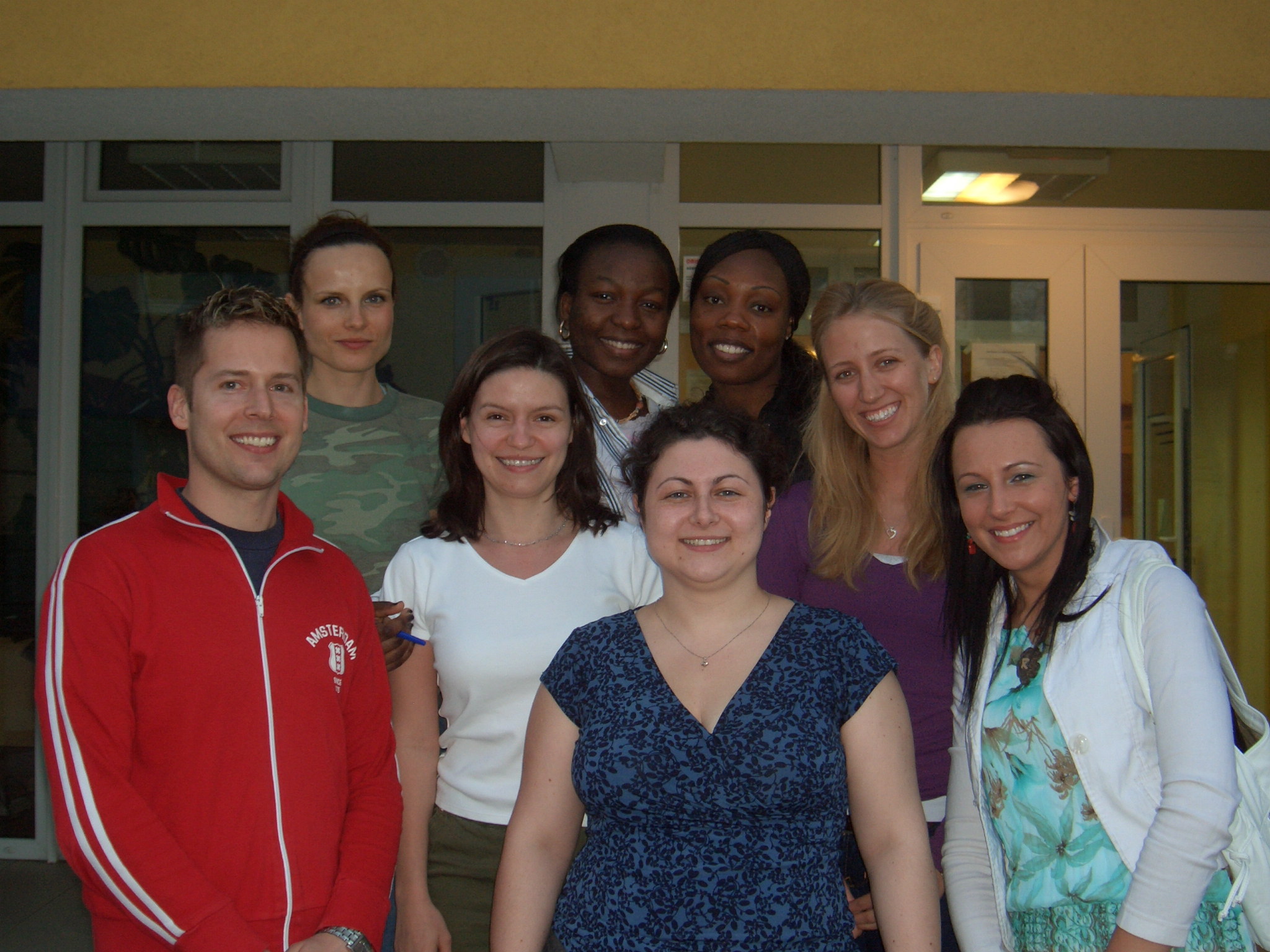 ASG Members 2006-2007
Pictured Left to Right: (Front Row) Travis Walker, Margarita Lianeri, Justyna Fanfara
(Middle Row) Lidia Prokopowicz, Julie Preston
(Back Row) Karonlina Mlynek, Ayoola Ikujenyo, Nkechi Ukeekwe
(Not Pictured) Agnes Weznerowicz, Magda Bednarczyk, John Barbour, Ken Pan, Sacha Shaw, Patricia Walczok